We're happy to be a part of your healing team.
1.  Front Desk Service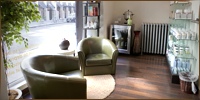 We are open seven days a week, with appointment times available all day, including early mornings and evenings after work. When you call to make an appointment, our reception team will be glad to find a time that works in your schedule, as well as to help you choose the practitioner and services that will give you the support you need. If you have a specific question relating to your medical condition, they can connect you with one of our practitioners. Call or make an appointment online here.
---
2.  First Time Visit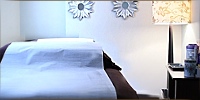 Please bring your IC or passport on your first visit for registration purposes. We don't keep you waiting, so please get to the Center five minutes before your scheduled appointment so you'll have time to fill out paperwork. You can relax in our spacious and airy waiting room, and help yourself to tea or water. No special clothing is necessary, as whatever you are wearing you will likely remove for treatment. You'll change in private, and be covered throughout your treatment.
---
3.  Acupuncture Treatment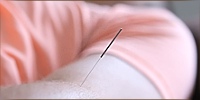 Your first appointment generally takes about an hour and 15 minutes, and follow ups about 50 minutes to an hour. This gives you plenty of time to talk with your practitioner and to ask any questions you might have. It also allows time for your practitioner to ask you lots of questions, as well as to examine your tongue and take your pulse in the service of making a
---
4.   Herbal Formula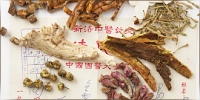 Your practitioner may prescribe an herbal formula for you. A formula may contain a blend of up to 15 herbs, and come prepared as pills, tinctures, or granules so they are easy and convenient to take. Herbs are always chosen to address your specific pattern of symptoms, with an eye toward maximizing both effectiveness and safety. All the herbs we recommend are from companies we know and trust, and are prepared according to strict Good Manufacturing Practices (GMP) and so are subject to high levels of quality control. We never use any substance derived from an endangered species or that involves the inflicting of pain on a sentient being.
---
5. Payment Options
We accept all major NETS, credit cards and cash. We offer multi-treatment packages at a discount.
---
6. Insurance Claim?
We do not process insurance here at the Center, but are glad to provide the appropriate forms for you to submit to your insurance company. Please check ahead of time to see if you have coverage.
---
7. Would I be able to obtain MC for my visit?
Yes, MC will be issued at the discretion of the attending physician. Recognition of a Chinese medicine clinic MC depends on individual organization, so it is advisable to check with your organization on the acceptability.
---
8.Will there be any tests performed when seeking TCM treatment?
TCM does not involve any western diagnostic tests. However, TCM utilizes its own diagnostic method, such as sensing of the pulse or examination of the tongue. Further physical examination, such as simple neurological examination and abdominal examination, may be performed on a case-by-case basis, under physicians' discretion.
---
9.How long will it take for me to see the effects of TCM treatment?
The treatment duration required depends on type and severity of condition, as well as sensitivity and compliance of an individual to treatment. In general, TCM treatment may take a longer time to demonstrate its efficacy as compared to Western treatment. Chronic condition may require up to 3-6 months before improvement can be observed. However, TCM treatment contributes to long-term relief of the condition by improving your general constitution.
---
10. Is my personal data protected by PDPA in Singapore?
Annietiang TCM Centre will safeguard your personal data, and will not provide any detail to a third party unless instructed or given consent by the individual party involved.