At  Annietiang TCM Health Center we are committed to your safety and we take every precaution to ensure a supportive and healing experience – and your peace of mind. This entails superior staff training and immaculate cleanliness as well as utmost care in providing acupuncture and herbs. As practiced by well-trained and licensed practitioners, acupuncture and massage are as close to risk-free as anything gets. The same goes for herbs: prescribed by a board-certified herbalist and procured from a reputable supplier, they are very safe.
---
Staff Training
At The Annietiang TCM Health Center all of our staff are trained to the highest standards. Our acupuncturists each have an M.S. in Traditional Oriental Medicine and are all licensed and board-certified in both acupuncture and herbology. As a team, we each average 10 years in practice and we can claim breadth as well as length of experience. We take our continuing education very seriously and enthusiastically study new advances in Chinese medicine and its applications. Our massage therapist has 15 years of experience and is a licensed massage instructor. She has further training and experience in a variety of modalities.  All our staff (including administrative staff) are trained and certified in Singapore.
---
Cleanliness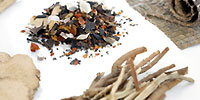 We pride ourselves on creating a warm, peaceful environment here at the center. Warm, peaceful, and clean. Clean is a key component of making this a place you feel you can relax – but it is absolutely crucial to making it safe. There's a committed group of people working, often behind the scenes, to keep it this way. Dorothy, our Annietiang Health Center cleaner, is rigorous in her high standards, and keeps the Center sparkling as well as sanitary. Our linens are laundered daily, and at higher temperatures than normal, to make sure they are fresh and completely contaminant-free. Our medical waste (mainly acupuncture needles) is of course disposed of properly. Our practitioners wash and sanitize their hands before and after each treatment and medicated antibacterial wipes are available all over the Center for staff and patients.
---
Acupuncture Safety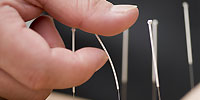 All our acupuncturists have passed an exam in Clean Needle Technique – just one of the ways we ensure we practice the highest standards. At Annietiang Health, we only use sterile, single-use acupuncture needles, which we dispose of –safely! — after each treatment. We always swab with alcohol before inserting a needle. (It might also make you feel safer to know that inserting an acupuncture needle is not just a sterile procedure, but also a painless one.) Each treatment room is organized and clean, as you'd expect for any medical procedure.
---
Herbal Safety
All of our practitioners have completed 10 years of post-graduate training and passed stringent exams to be licensed and board-certified in herbology. We prescribe formulations customized to each individual patient to maximize both effectiveness and safety. We pay particular attention to herb-drug interactions. We have earned the respect of many of our patients' medical doctors because of our cautious approach and unblemished safety record – as well as our results. Part of that safety record – and success rate – comes from using only the very best quality herbal products. Many brands of Chinese herbs have had issues with contamination, and it can be very difficult for an untrained individual –that's you — to tell the good from the dicey. At the Annietiang Health  Center, we use our expertise to thoroughly research the best and most reliable sources for herbs. Our standards are uncompromising and we proudly stand behind the herbs we prescribe.